"Loa"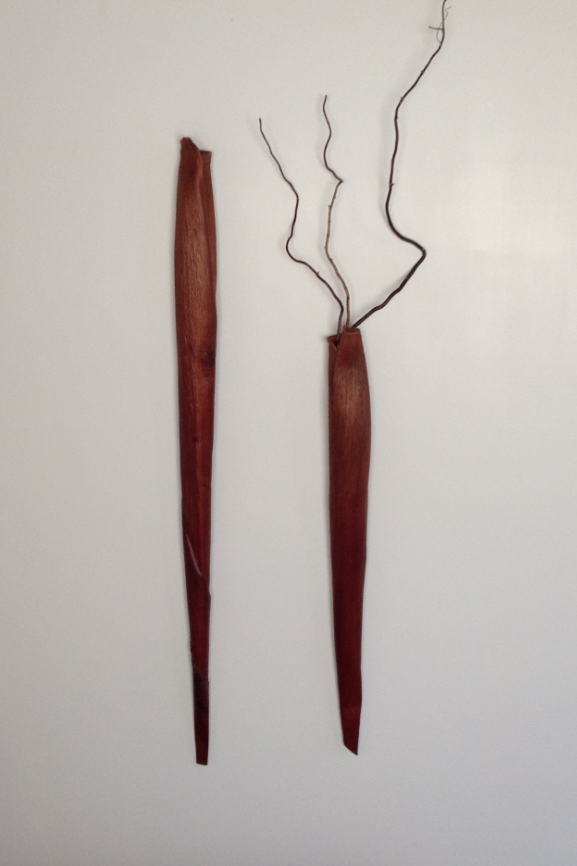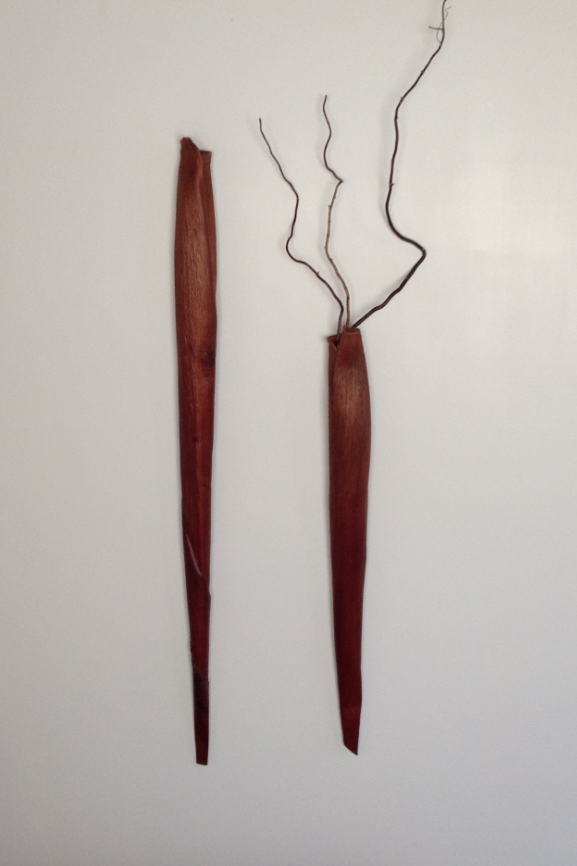 "Loa"
This hanging wall vessel from Shelley's "Passages" series is elegantly simple and striking. Made from a single, natural colored Alexander Palm sheath that was hand sculpted while wet, it has an natural edge top collar. Designed to be a sculptural organic statement on the wall with or without dried embellishment (curly willow shown, not included).
Loa means long, and this is the long one. Iki means smaller and you can see"Loa Iki" in the 3rd and 4th picture. Though sold and offered separately, they were born from the same sheath, and make a perfect pair.
Contact Shelley for shipping cost.
Height: 48" / Width: 1' o 3" / Depth (front to back): 2.5" at most