Window to my Soul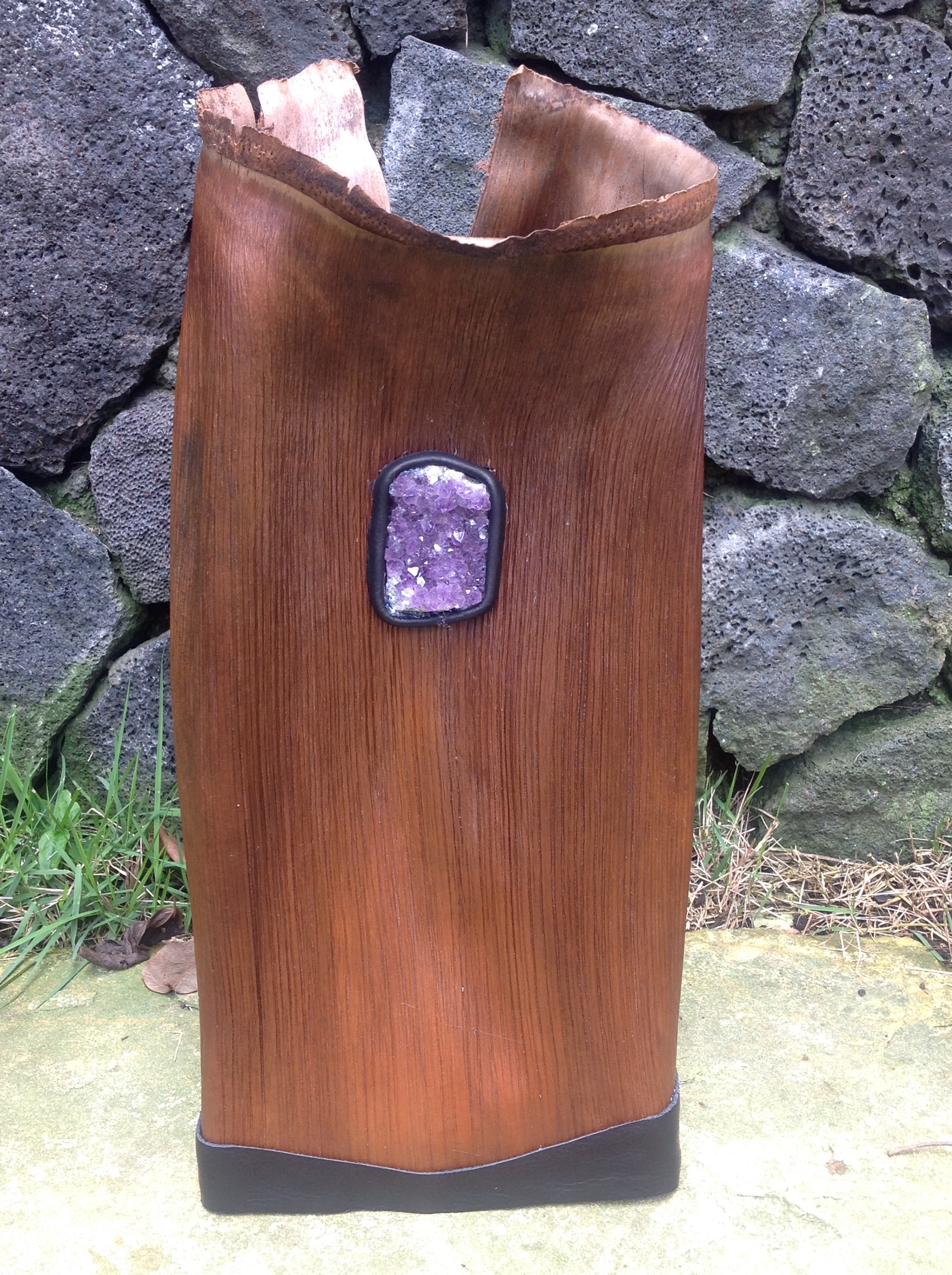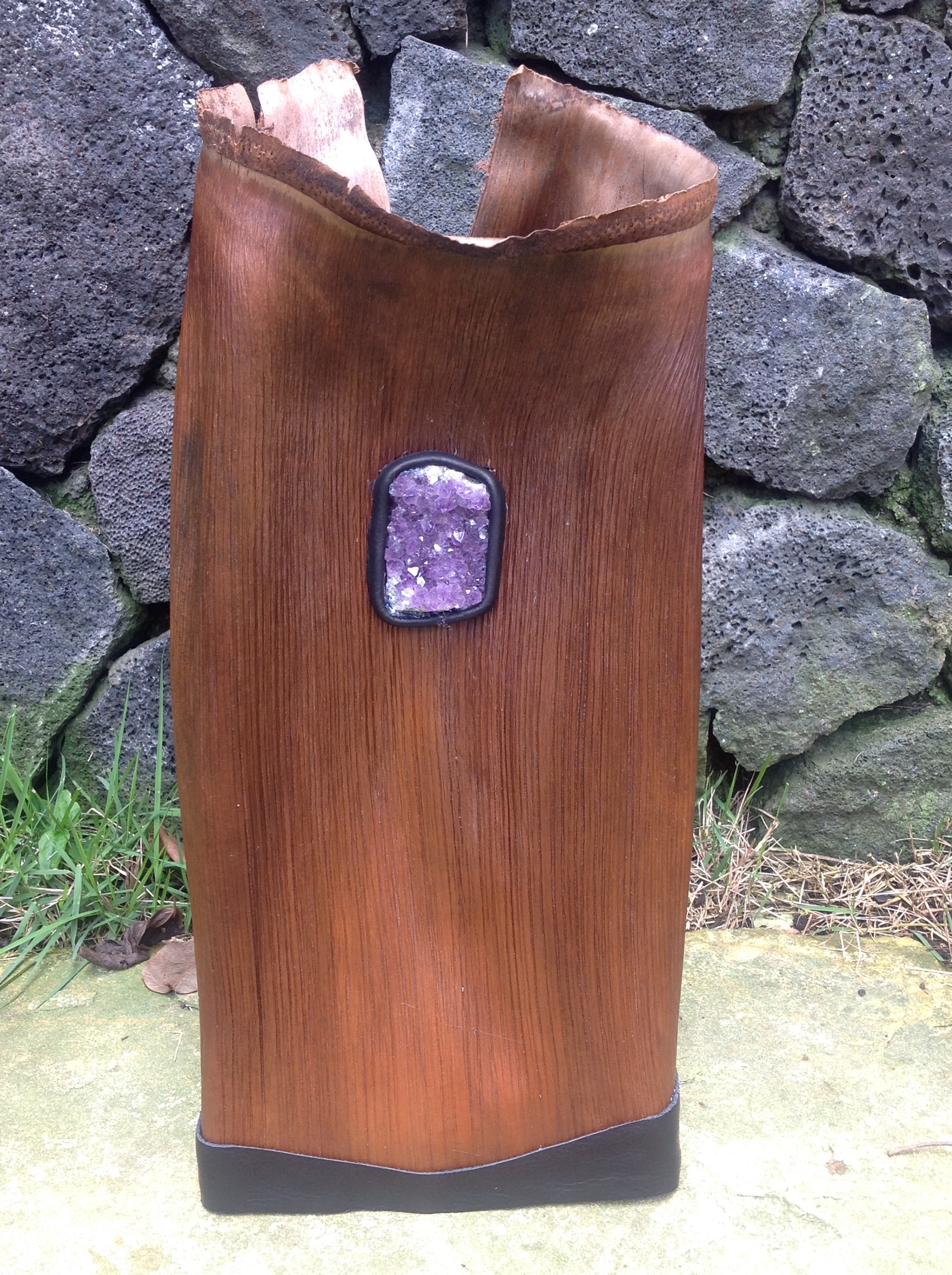 Window to my Soul
Window to my Soul is a sculptural beauty, and one Shelley's personal favorites. It has an Alexander Palm sheath body with a natural edge top collar, and weighted wood base. Hand stitched with dark brown waxed linen, the stitches disappear into the rich, natural colored fiber. It is embellished with a large single Amethyst (2.25" x 1.75") stone and trimmed with black leather.
INTENTION: The intention of Window to my Soul is to remind us to practice nurturing our souls and listen to our inner voice. Our lives can become so busy we forget the answers are always within.
Contact Shelley for shipping price.